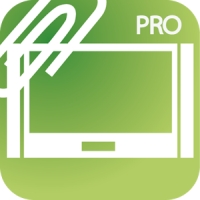 (All Xmedex XTREME Series devices come equipped with AirPin PRO)
AirPin PRO is an Android app developed by WaxRain Tech.
AirPin PRO will allow the XTREME Series devices to receive wireless media sent by any Apple product (iPhone, iPad, iPod, MAC, MacBook Pro) via DLNA protocol. (AirPin PRO integrates open source modules including; vitamio, ffmpeg, libupnp, libshairport).
This means you can stream any video, picture or audio content directly from your Apple device or iTunes to the XTREME/TV. It enables the AirPlay function to be fully compatible with any of our XTREME Series devices. You can even mirror your iOS or MAC device's screen, directly to the XTREME/TV simultaneously.
AirPin PRO now supports iOS9 & AirPlay® screen mirroring!
There is no additional software required to be installed onto your iOS device. Simply activate the AirPlay feature on your iOS device, and ensure your iOS device and the XTREME are both connected to the same wireless network to enable the AirPlay feature.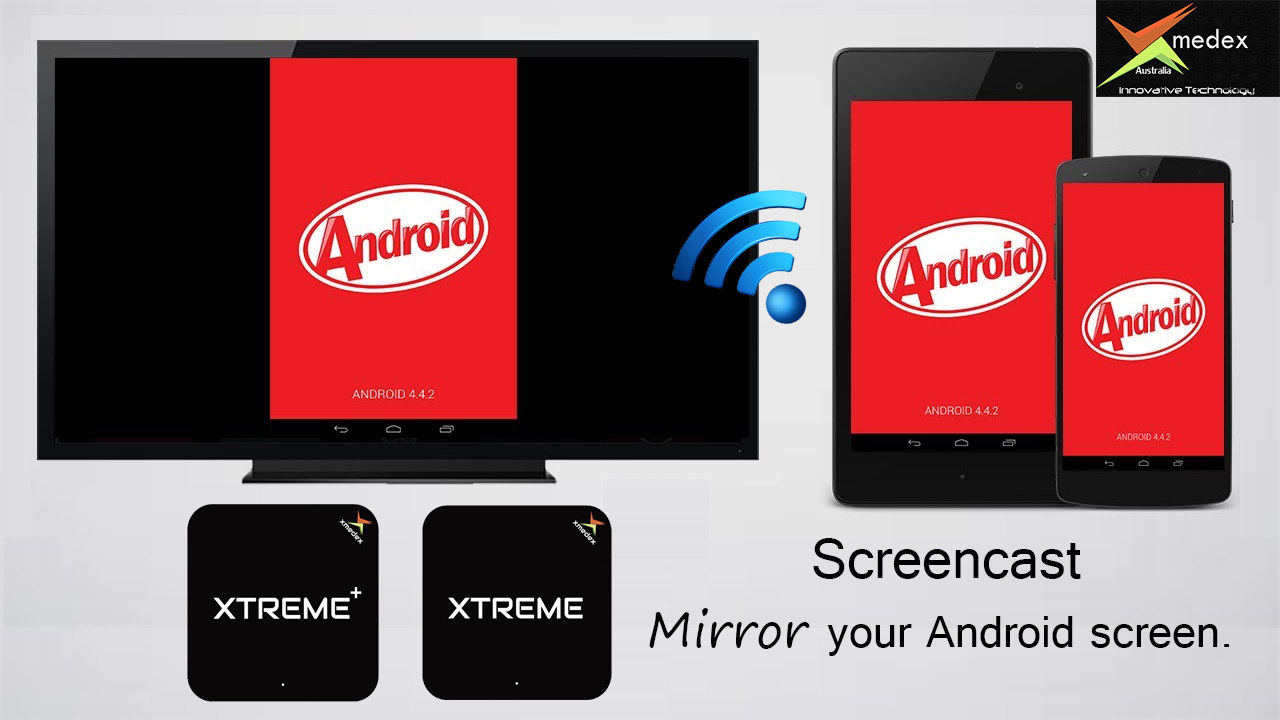 Screencasting will allow you to mirror the screen of your Android phone or tablet, directly to the XTREME/TV. The XTREME Series devices come pre-installed with the WiFi Display app which caters for this function. (not all Android handsets are compatible with this feature. Please refer to your manufacturers specifications).
This feature allows you to simultaneously display whatever is on your phones screen, onto the TV screen. This means you can play your favourite Android games and apps directly on the big screen!
Furthermore, the XTREME Series devices cater for DLNA streaming. DLNA powered streaming means you can stream any video, picture, photo, or audio content from your Android powered phone/tablet, onto the XTREME/TV. Most newer handsets have inbuilt 'share' capabilities which utilise the DLNA protocol. For Android handsets which do not have this feature built in, simply browse the Google Play Store, and download a third party DLNA app which will enable this function on your handset – Xmedex recommends BubbleUPnP.
*AirPlay, Apple, iPhone, iPad, iPod & MAC are trademarks or registered trademarks of Apple Inc. iOS is a trademark or registered trademark of Cisco &/or Apple Inc. Xmedex is not affiliated, endorsed or sponsored by Apple or its products & services. The XTREME Series devices do not have 'AirPlay', they simply support the streaming protocol and are compatible with receiving iOS media via third party application AirPin PRO.