XMEDEX is proud to unveil the progress & achievements we have accomplished with our latest firmware for the XTREME Series devices.

Android 5.1.1 Lollipop

The newer, revamped version of the Android OS has given us great opportunities to improve our firmware's stability, aswell as adding enhanced functionalities & features. With a total of 4 talented Android Engineers working on this release, you can expect superior performance and a Feature Rich OS.
XTREME METRO UI Launcher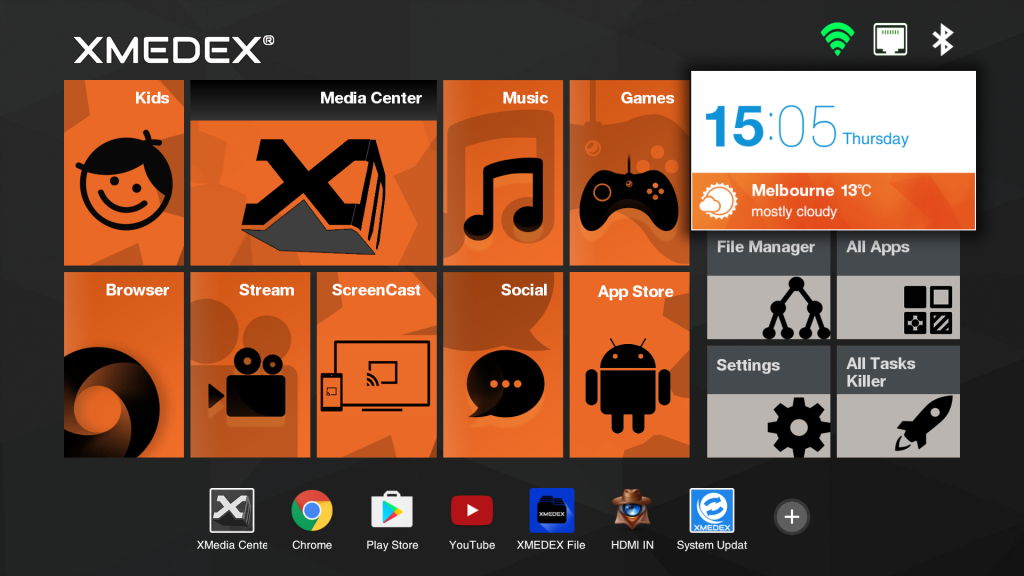 We Heard, We Listened, We Acted – Introducing the all new XMEDEX User Interface
We designed the XTREME TV Launcher to provide an elegant yet easy to use interface. It features a Metro design with easy access to your desired apps. The tiles represent folders, and have pre-installed apps within them. Users have the ability to customise what's inside the folders, to better suit their needs. The XTREME TV home-screen also offers the end-user the ability to add & remove their desired apps to the bottom taskbar (favourites). We've also updated the Weather Widget which is now extremely accurate to pinpoint your location and displaying accurate Weather Results.
Elegant, Modern & Simple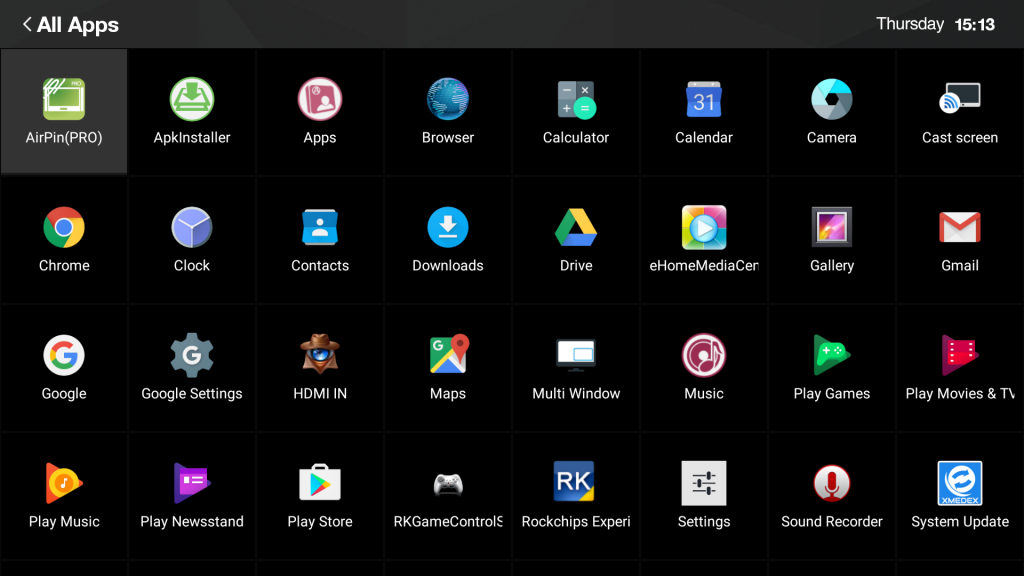 XMEDEX File Manager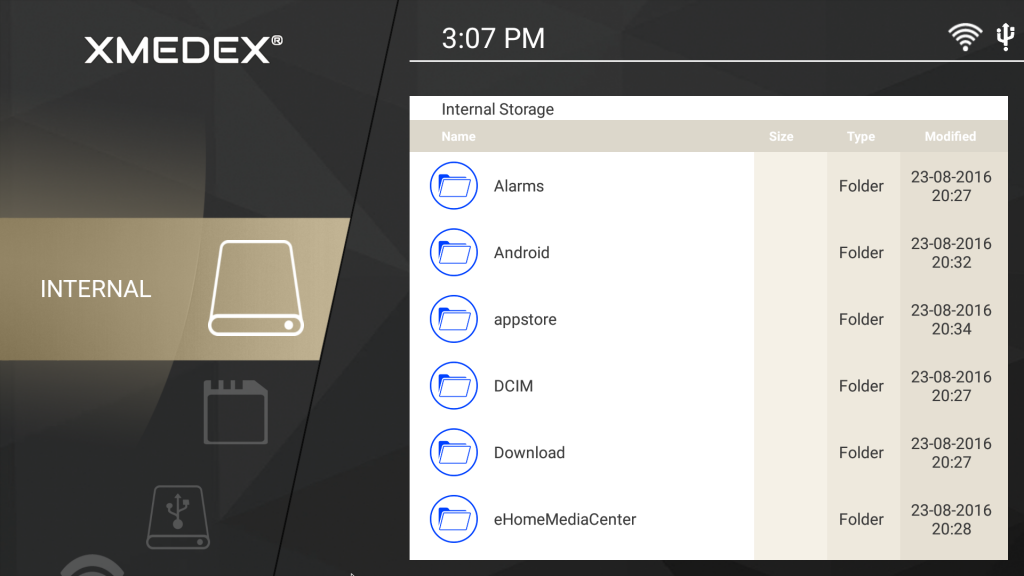 The XMEDEX File Manager boasts a unique design, with a tasteful user experience. Easily access the XTREME's internal disk space, your SD Card, your USB/HDD & Network Shared Media.
Network Shared Media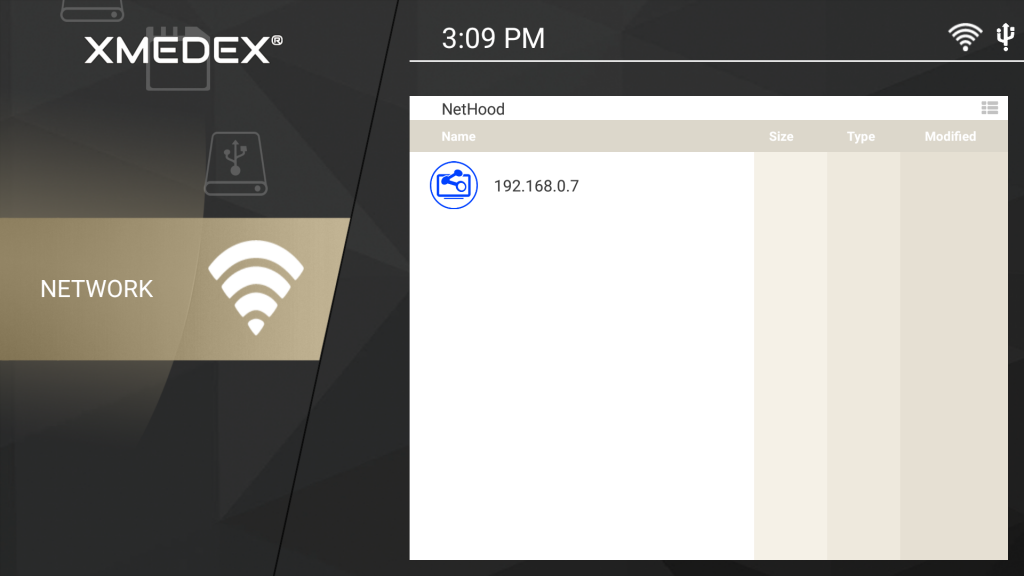 The Built-in Network Scanner will find all Shared drives on your Home Network. This means you can access files from your PC, Laptop & other devices Wirelessly all through the XTREME. *They must be connected to the same WiFi/Home Network.
XMEDEX Advanced Settings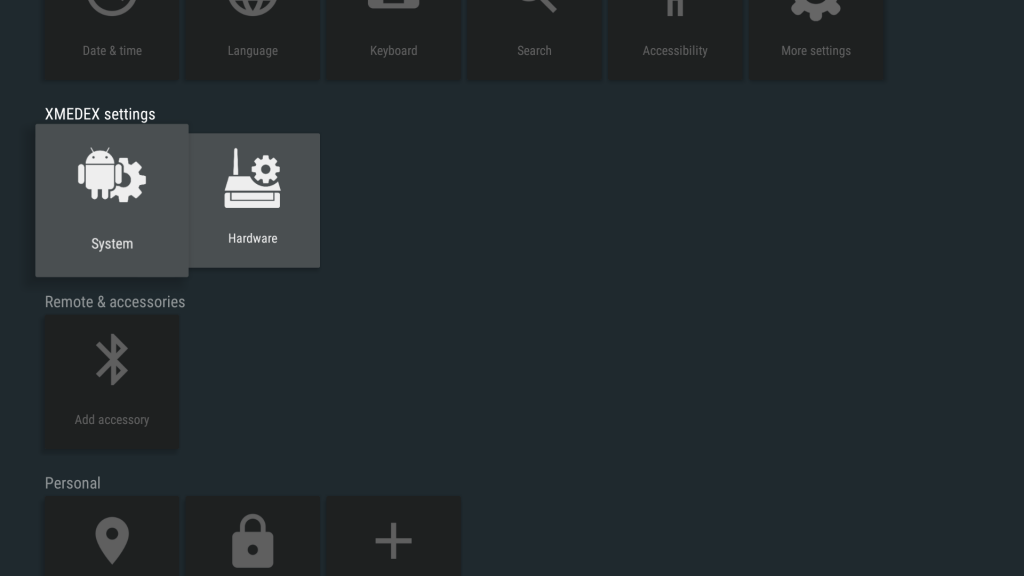 For the Tech-Savvy, boy do we have some innovative features you will LOVE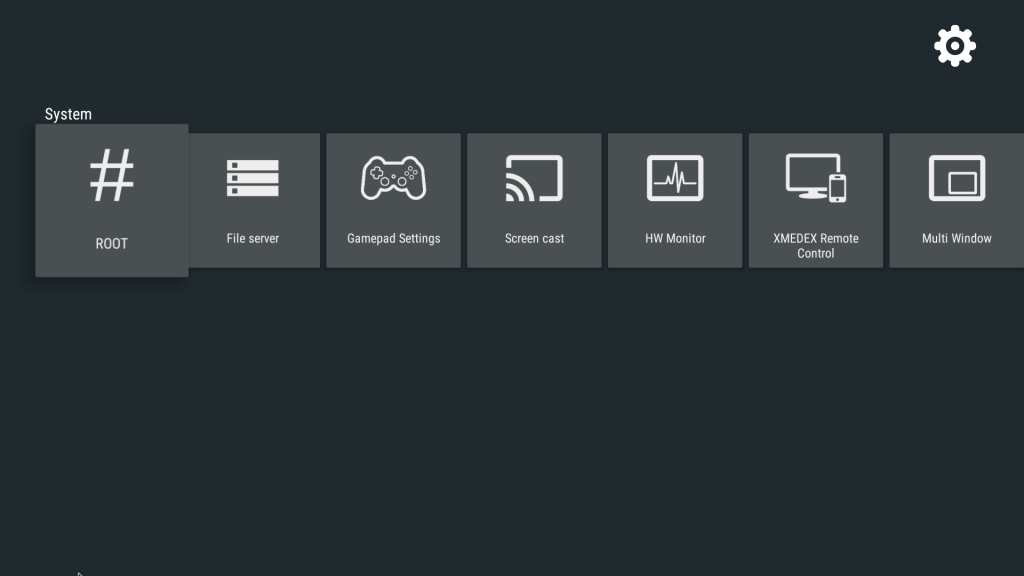 XMEDEX Remote Control App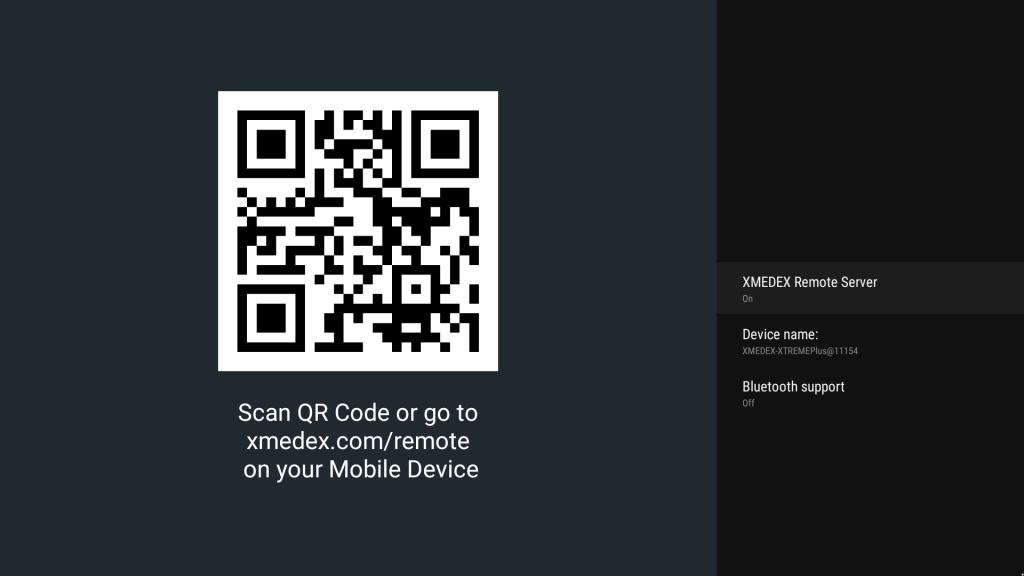 The XMEDEX Remote Control app is available for both Android & iOS, giving you the ability to control your XTREME from your mobile device. Use your phone as a wireless remote control, air mouse, touchpad, gamepad & more!
AirPlay / DLNA Support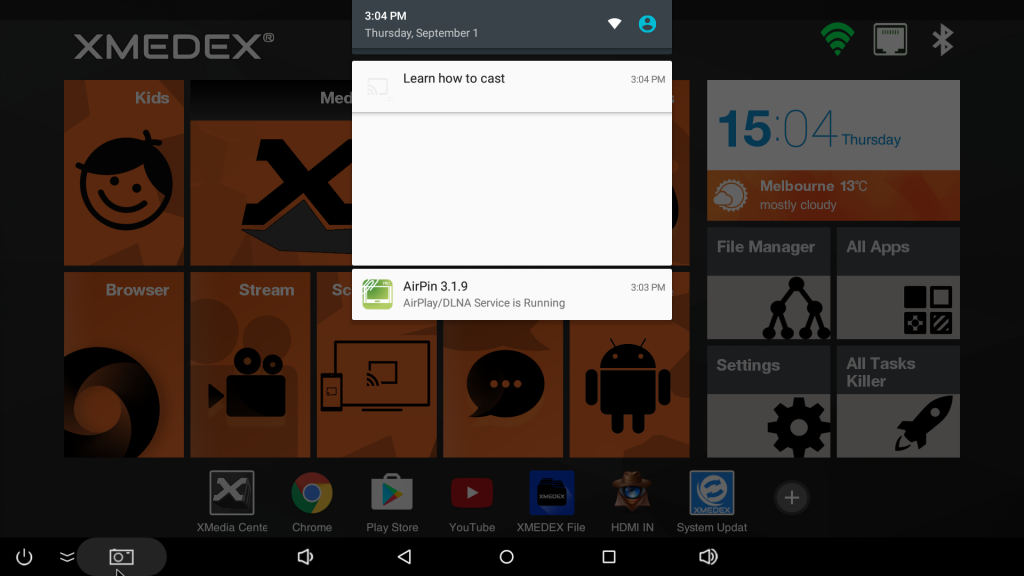 Did you know, the XTREME Series devices come with a Licensed version of AirPIN PRO? AirPIN PRO is a service which enables the XTREME to be fully compatible with AirPlay & Apple Mirroring! This means you can Cast media content via your iPhone, iPad or MacBook directly to your TV via the XTREME. It doesn't stop there, it also supports Mirroring – yeah, you can mirror your iOS device or Macbook's screen directly to the TV.
Android Multi-Window Mode – LightBiz OS Desktop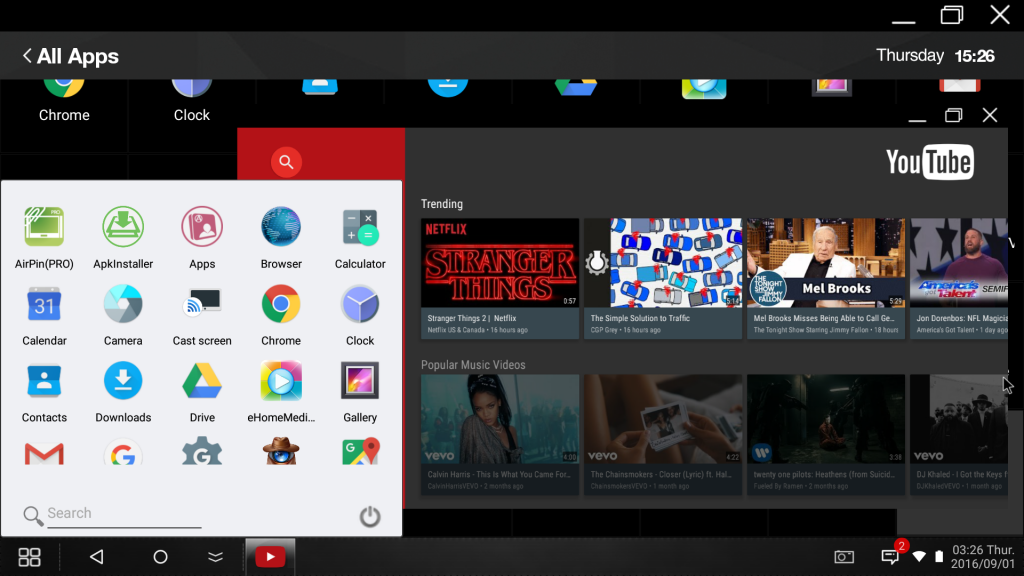 Love Android but prefer a Windows style Desktop to get things done? All it takes is one click to transform the traditional Android OS to Multi-Window Mode in the new XTREME firmware.
LightBiz OS? LightBiz OS is a proprietary licensed software through RockChip which makes Android work more like a desktop operating system. Apps run in resizable windows, allowing you to multi-task with ease. It also brings a task bar to the bottom of the screen with a start menu-style app launcher to give you easy access to your apps & notifications. Multi-Window mode is not enabled by default, so if you prefer to keep the traditional Android system – you can.
YouTube for Android TV Edition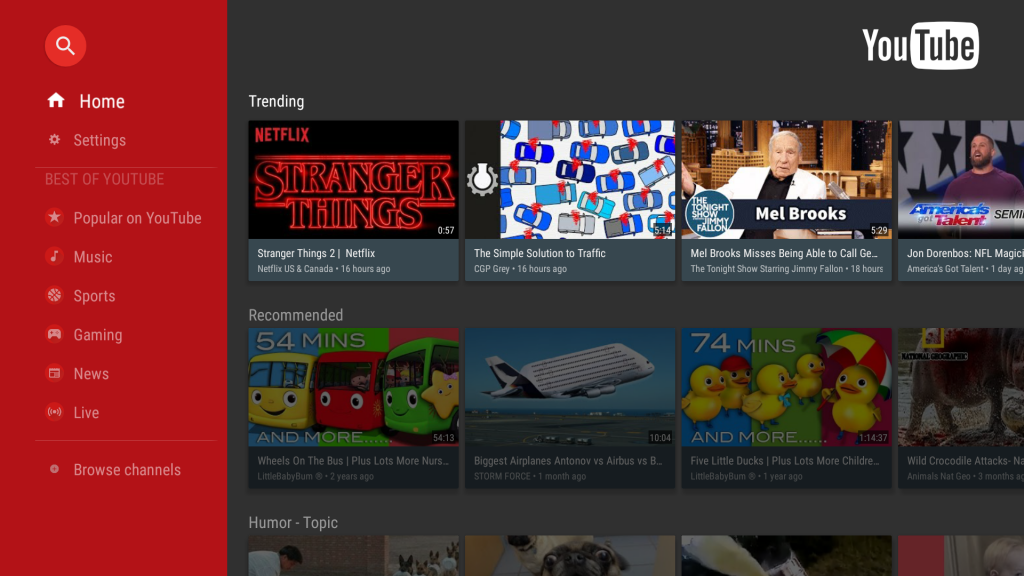 Enjoy YouTube for Android TV – a version specifically designed to be used with Android TV OS, which means easier navigation and 1080P playback.
Voice Search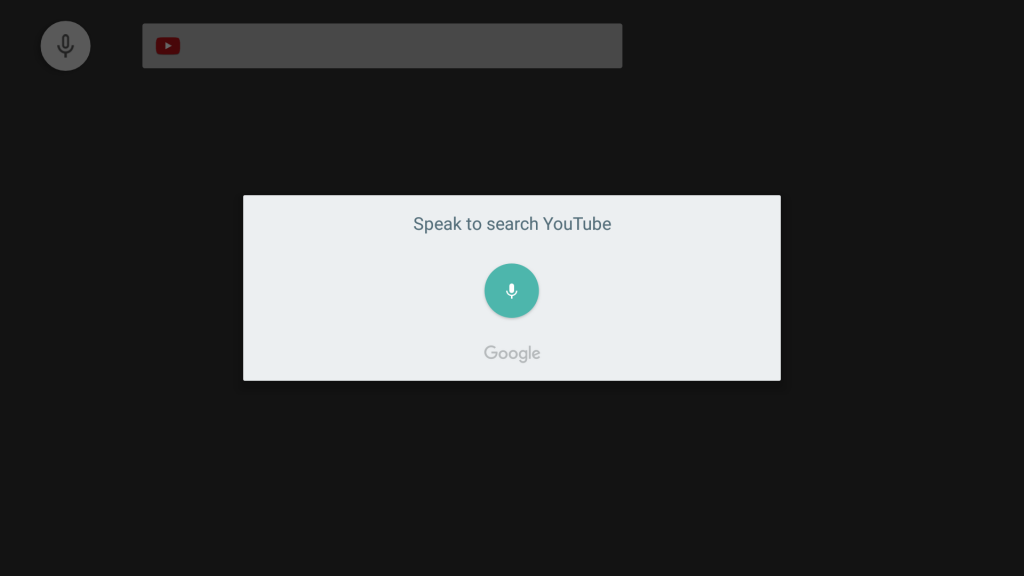 Use the XMEDEX PRO Air Mouse to talk to your XTREME. *Sold separately 
XMEDEX App Store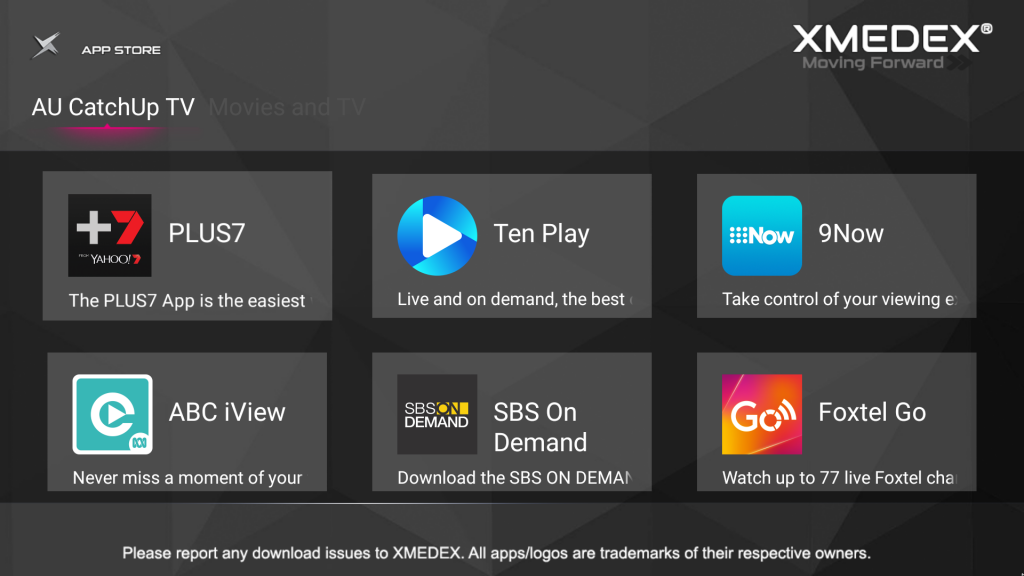 Use the XMEDEX App Store to download our Staff Recommended Apps to use with your XTREME.
HDMI IN – Picture in Picture (PiP)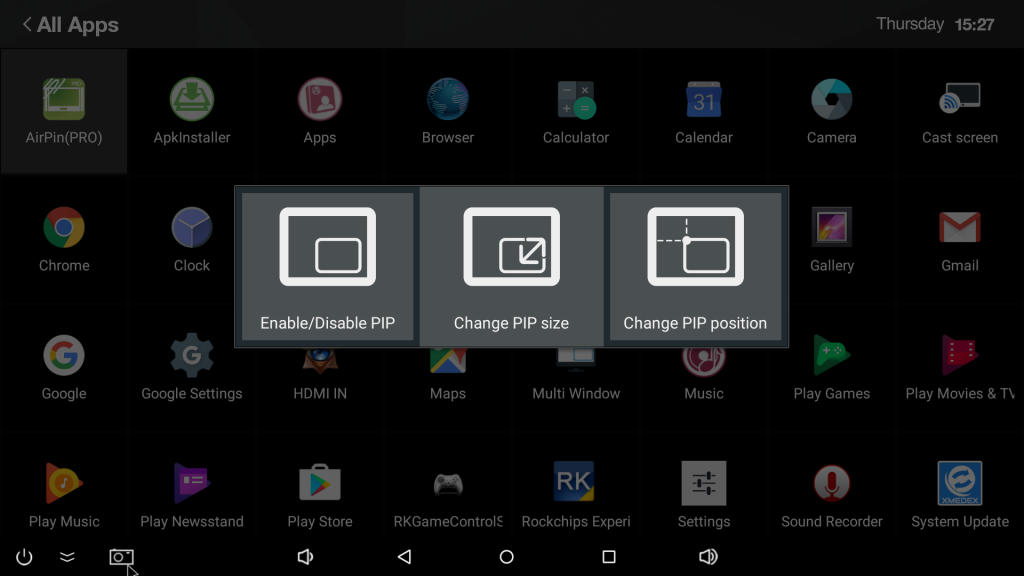 The Second Generation XTREME Plus features a HDMI IN Port. This means you can connect your laptop or any other device with a HDMI OUT connection into the XTREME, and display its screen simultaneously on the TV in a resizable window. It is also possible to record the screen of the device which is connected to the HDMI IN port. This technology is called PiP (Picture in Picture) or Video Overlay.
X-Media Center (Kodi for XMEDEX)
XMedia Center is a custom fork of KODI for XMEDEX with full Hardware Support. Kodi® (formerly known as XBMC™) is an award-winning media center used for playing videos, music, live tv, pvr, pictures & more. It allows users to play and view most videos, music, podcasts, and other digital media files from local and network storage media and the internet. There are hundreds of free third party addons available to install into the media center which can provide you with the ability of streaming media content from various online providers. *XMedia Center does not have any pre-installed third party add-ons by default. 
XMedia Center is the ultimate Media Library – once you import your personal media content into the Library, XMedia Center will automatically import cover photos, plots, descriptions, ratings & fanart for all media content.
Exclusive features of X-Media Center
Auto Frame Rate Switching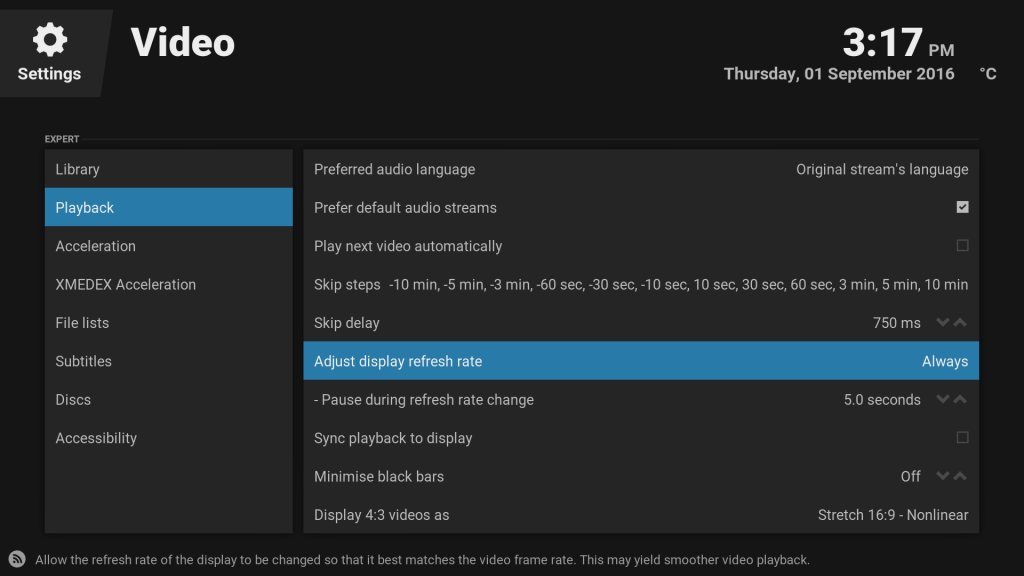 Hardware Acceleration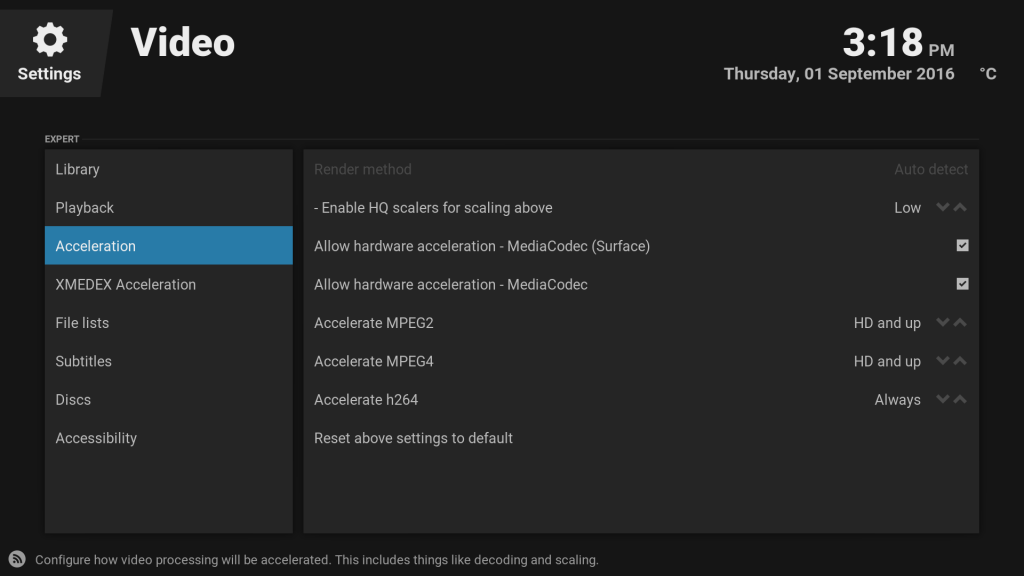 XMEDEX RockChip Codec Acceleration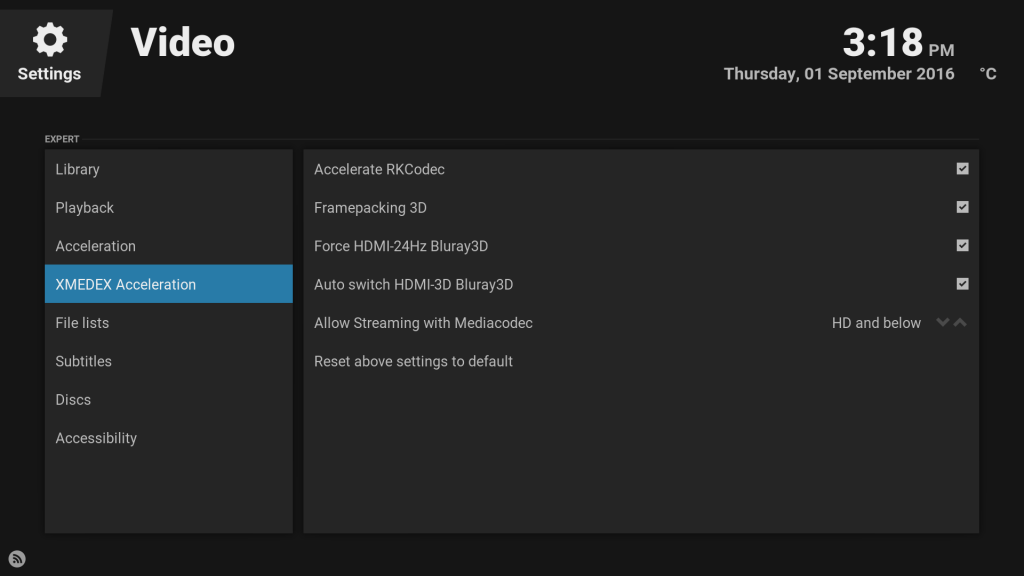 External Player Support (MXPlayer)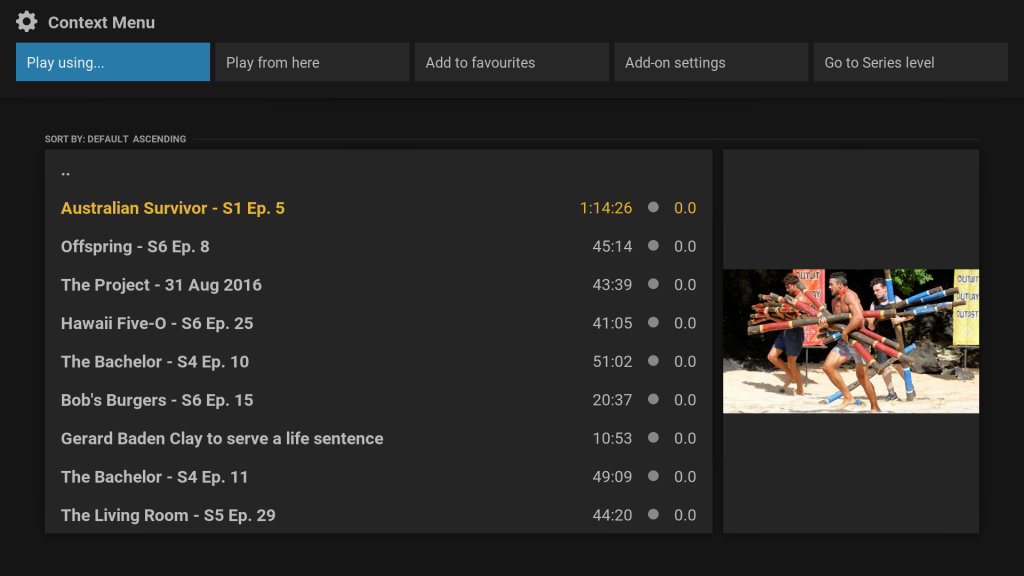 *XMedia Center Key Contributors: James Lin (RockChip Engineer) Core development & functionality, XMEDEX (Software Team): enhanced features,  final tweaks & customisation. *Some parts of Open-source code used from Koying's SPMC project. Skin licensed under the Creative Commons & created by the talented 'jurialmunkey' Kodi Skinner.
XMEDEX FOTA (Firmware Over the Air) System Updates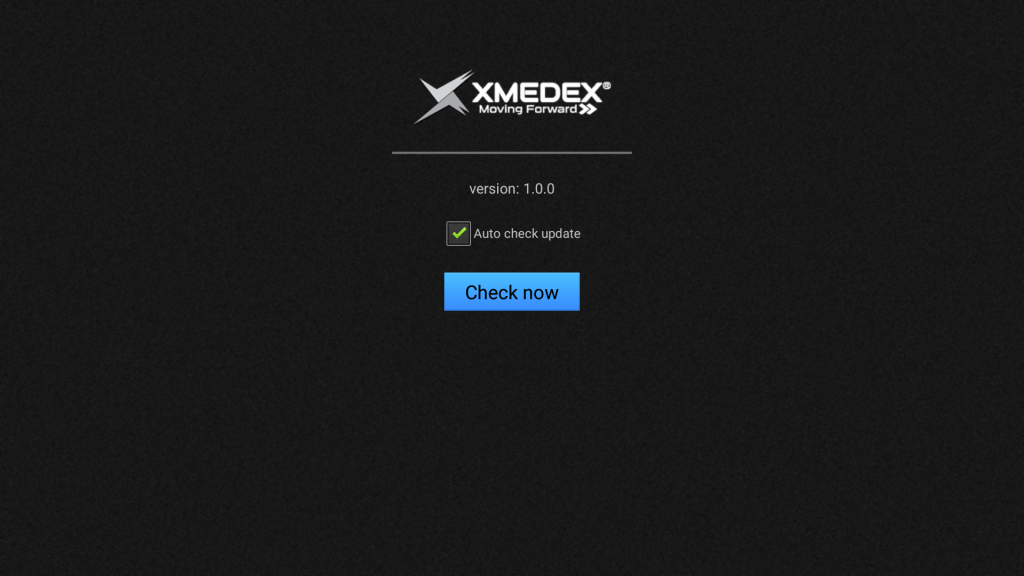 RockChip GPU Updates (Mali ARM Graphics Drivers)